Blog
>
Launching our AI Answer Assistant
Launching our AI Answer Assistant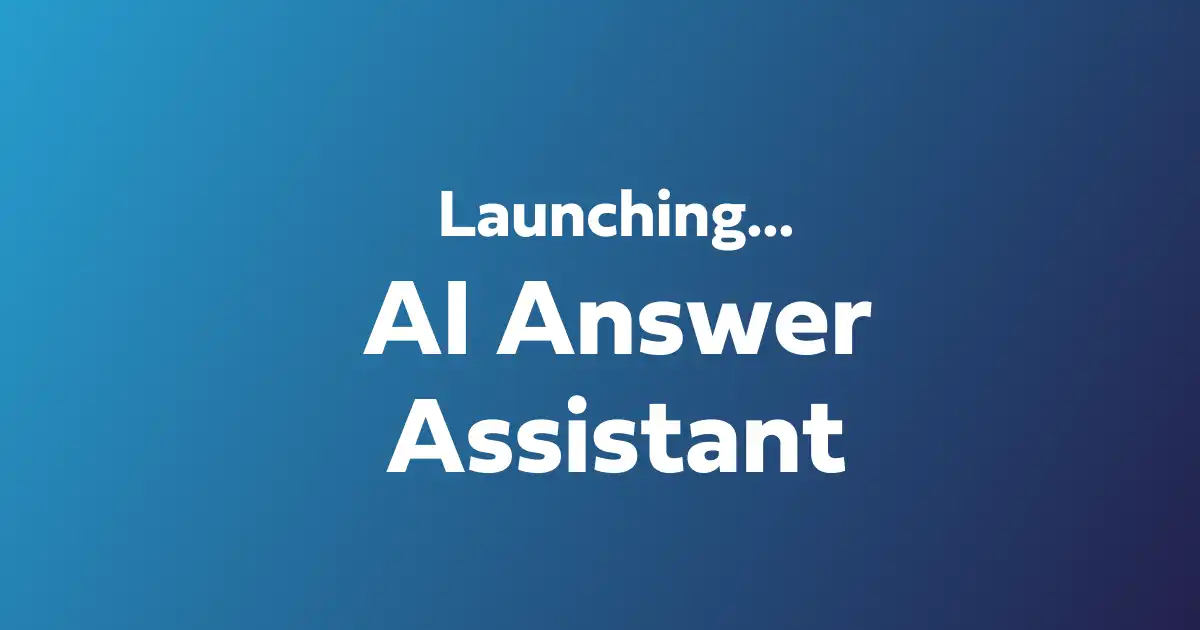 27th June 2023
The best solution - Humans with super powers.
At Pearler, we are dedicated to supporting our users in creating, refining, and retaining their best ideas. We know that the process of responding to an RFP can be time-consuming and challenging, which is why we are excited to launch our AI Answer Assistant. With this new tool, we aim to help our users sail through their RFP response process.
Our AI Answer Assistant provides several features to make the RFP response process more efficient. One of these features allows users to generate an answer to a customer's question automatically. This can save valuable time and effort, as it eliminates the need to research and write a response from scratch. Additionally, users can also rewrite their existing answers with the help of the assistant, ensuring that their responses are clear, concise, and effective. Typo's and gramatical errors are a thing of the past.
Re-write your answer
We asked the AI Assistant to rewrite an answer to improve its readability, grammar and spelling.

Generate a starting answer
Working through a project, we came across a question we hadn't seen before, and the AI Assistant generated an answer.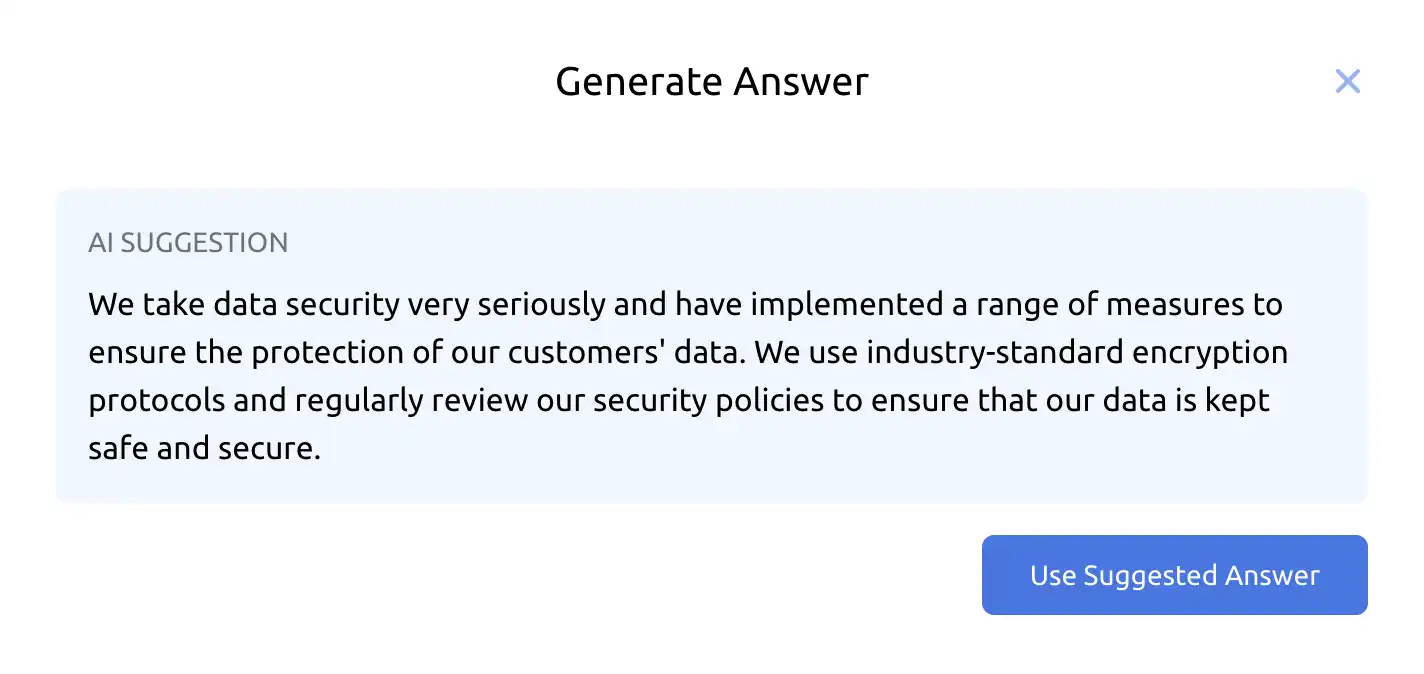 Adding an answer into the Library
Adding an item into the library, we called upon the AI Assistant to generate an answer.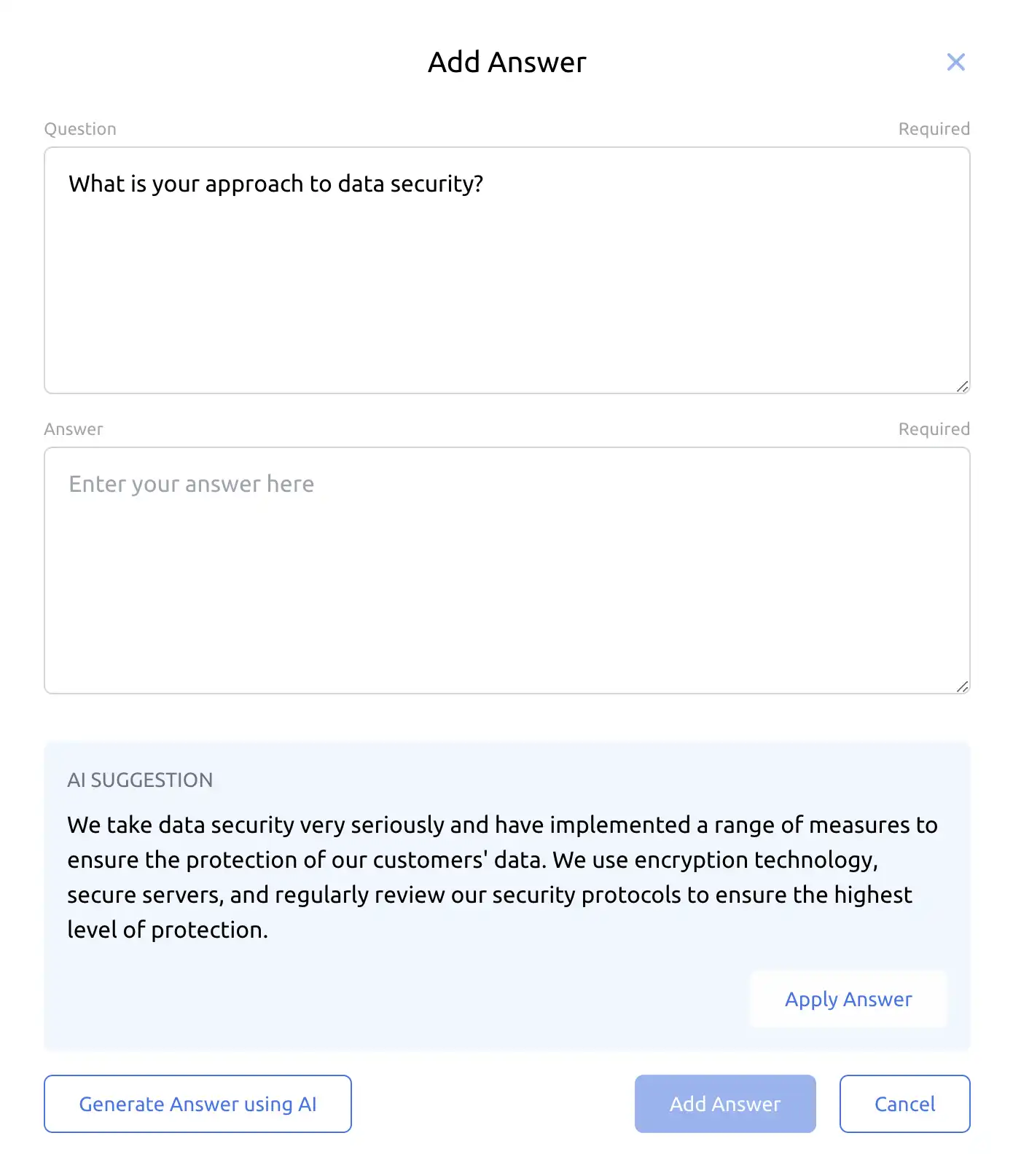 No hype here
Our AI Assistant is powered by Chat-GPT - an incredible tool we've written about before. Today, it's able to be used to drive better business outcomes for you. We're not interested in the hype - we're interested in giving your team incredible capability to deliver amazing outcomes to your business.
Opt-in
AI Assistant is opt-in, if you're an Enterprise customer you can turn it on today. If you're not an Enterprise customer, get in touch and we'd love to show you an in-depth demo of how this can turbo-charge your processes.
Safe & Secure
Using the AI Assistant sends a small amount of your data across to Open.AI (the company behind Chat GPT) to generate your answer, after that it's immediately discarded. They don't keep it, they don't use it train their models. See here for more information
Pearler keeps all customer data safe, secure and seperate, your content remains exclusively yours and is never provided to any other customers.
Complete ahead of the deadline
We understand that time is a critical factor when responding to an RFP, and that's why our AI Answer Assistant is designed to dramatically speed up the process of completing an RFP. With this tool, users can focus on crafting high-quality responses that accurately reflect their business, rather than getting bogged down in the details of the RFP process.
Launching today
Our commitment to empowering our users to create, refine, and retain their best ideas is at the heart of everything we do. With the launch of our AI Answer Assistant, we hope to make the RFP response process more efficient, allowing users to focus on what really matters: delivering a winning proposal that showcases their unique value proposition and capabilities.
Give it a go today, or get in touch with us to get a demonstration.
Looking for more help using Pearler? No problem. Here are some other guides to help you get to know your way around all our great features.